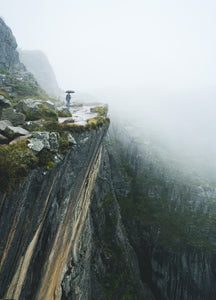 Surf and Skate Industry: Fostering Climate and Ocean Conservation Amongst Youth
If you're passionate about surfing and skating, you most likely share a love for the ocean and care deeply about its preservation. With melting icecaps leading to rising sea levels, global warming causing coral bleaching, and plastic in our oceans killing sea life, taking steps toward climate and ocean conservation is more critical than ever.
Fortunately, the surf and skate industry is aware of its responsibility to lead youth toward a greener and more sustainable future. The surf and skate industry has been on the forefront of the sustainability movement, with brands making shifts like using recycled materials, carbon offsetting programs, and sponsoring climate activism events. People within the industry are using their platform to spread awareness as well as positive environmental messages to inspire youth to make changes in their daily lives.
One of the best ways the industry can foster climate and ocean conservation, is to start educating young people about environmental issues, so they can make informed decisions and take action. Offering workshops or partnering with schools to provide educational resources – like marine biology classes or clean-up programmes – can go a long way in the fight against climate change.
To take things to the next level, some brands are using their platforms to raise awareness about environmental issues. From creating a social media campaign dedicated to raising awareness on wildlife conservation to highlighting environmental issues in their brand's promotional material, supporting and promoting panels, talks and summits discussing environmental sustainability.
Another strategy the industry uses to promote environmental sustainability is to form partnerships with non-profit organisations. Surf brands like Patagonia and MEC (Mountain Equipment Co-op) - both in the surf and skate industry – have created their foundations that focus on environmental or social issues. Creating partnerships with non-profit organisations that align with your values and mission can increase your brand's social impact and reach.
In conclusion, the surf and skate industry has an enormous opportunity to take the lead in climate and ocean conservation. The youth who are dedicated to the industry can use their environmentally-conscious values to foster a culture of sustainability and inspire others to care about the planet. By promoting environmental education, participating in campaigns and initiatives, and seeking out positive partnerships, the industry can change the future in a big way.
The next time you head out to surf or skate, remind yourself to take good care of the planet that makes it all possible. Let's work towards keeping the ocean clean and healthy for all who love to surf and skate while ensuring that we preserve our planet for generations to come.
---