10% Donated To Ocean Conservation
Free Shipping
30 Day Money Back
Secure Checkout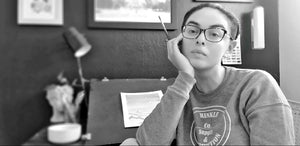 Literature & Art Saved My Life...
accepted: Visa, Mastercard, American Express, Discover, PayPal

Looking for unique and inspiring art? Look no further than HNKL. Our artist uses oil paint, watercolor and charcoal graphite pencils to create stunning works that capture the beauty of nature. And with our commitment to ocean conservation, you can feel good knowing that 10% of every sale goes towards keeping our oceans clean.

But HNKL isn't just about art – it's about a journey. Our artist has overcome challenges and navigated the waves of creativity to get to where she is today. And she wants to share that journey with you through her upcoming book.

So come along for the ride and explore our home collection of beautiful watercolor paintings. Or show off your love for art and the ocean with our stylish stickers and apparel. Whatever you choose, you'll be supporting a small business and making a difference in the world.

And with 24/7 customer service and a commitment to excellence, you can shop with confidence knowing that HNKL has your back. So subscribe to our newsletter and be the first to know about new products, promotions, and free goodies. Join the HNKL community today and let us inspire you to live your best life – one brushstroke at a time.
What People Say About Us
As an avid surfer, I've tried numerous surf apparel brands over the years. But ever since I came across HNKL, I haven't looked back. Their collection of surfwear is top-notch. The fabrics are lightweight, quick-drying, and provide excellent sun protection. The designs are vibrant, reflecting the vibrant surf culture and making me stand out on the waves. Plus, the attention to detail in the stitching and construction ensures that their products can withstand the toughest surf conditions. I highly recommend this brand to any surfer looking for high-quality, stylish apparel that can handle the ocean's demands."

Dillion S. Channel 2 KVTN
I've been a loyal customer of HNKL brand for years, and I keep coming back for more. Their clothing is not only stylish but also built to last. I've put their products through rigorous skate sessions and intense surf sessions, and they've never let me down. From t-shirts to hoodies every item is designed to withstand the demands of extreme sports. The brand's commitment to quality shines through in every stitch. Plus, their customer service is exceptional. They truly care about their customers and always go the extra mile to ensure satisfaction. I can confidently say that this is next big brand out there!"

Jason S
I remember watching Marlena Hinkle on Disney! When I heard she opened up shop I had to see what it was about. Super happy with my order, the art is very inspirational.

George T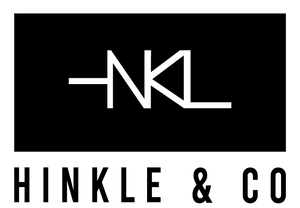 GIVING BACK 10% OF ALL SALES TO WHAT MAKES US HAPPY, SUPPORTING OCEAN CONSERVATION AND VOLUNTEERS.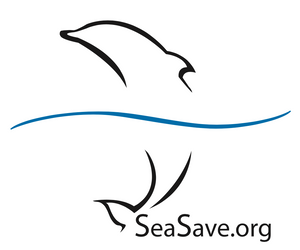 Subscribe to our newsletter
You'll get coupon codes, shop updates and be the first to know about new product drops.